"The journey of a thousand miles begins with one step."
Lao Tzu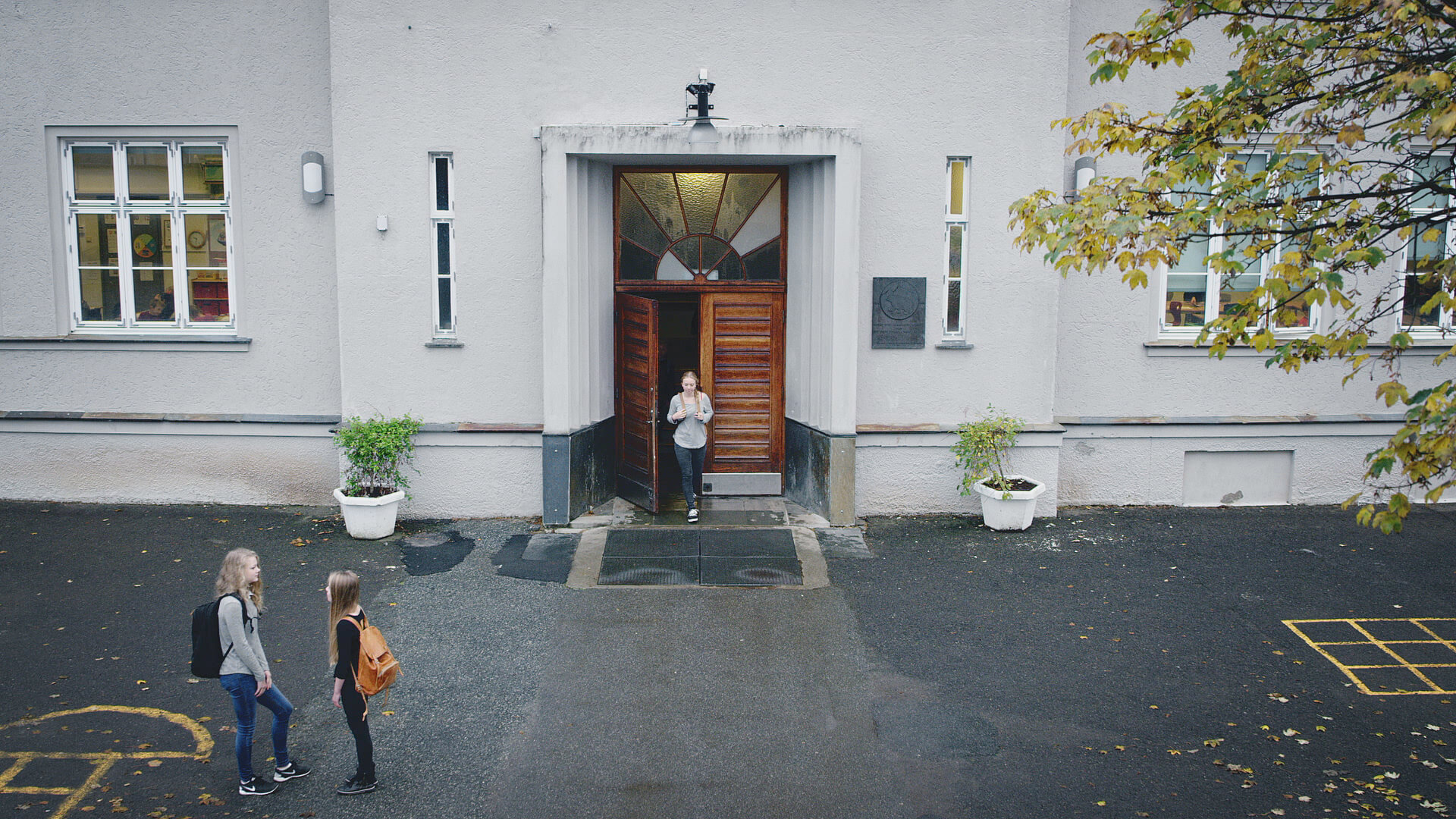 Myreze won a pitch for Hordaland municipality county on December 2014. Vocational skills is high on demand, therefor the client wanted us to create a campaign to promote education with the purpose of attracting youth to apply for specific educational subjects.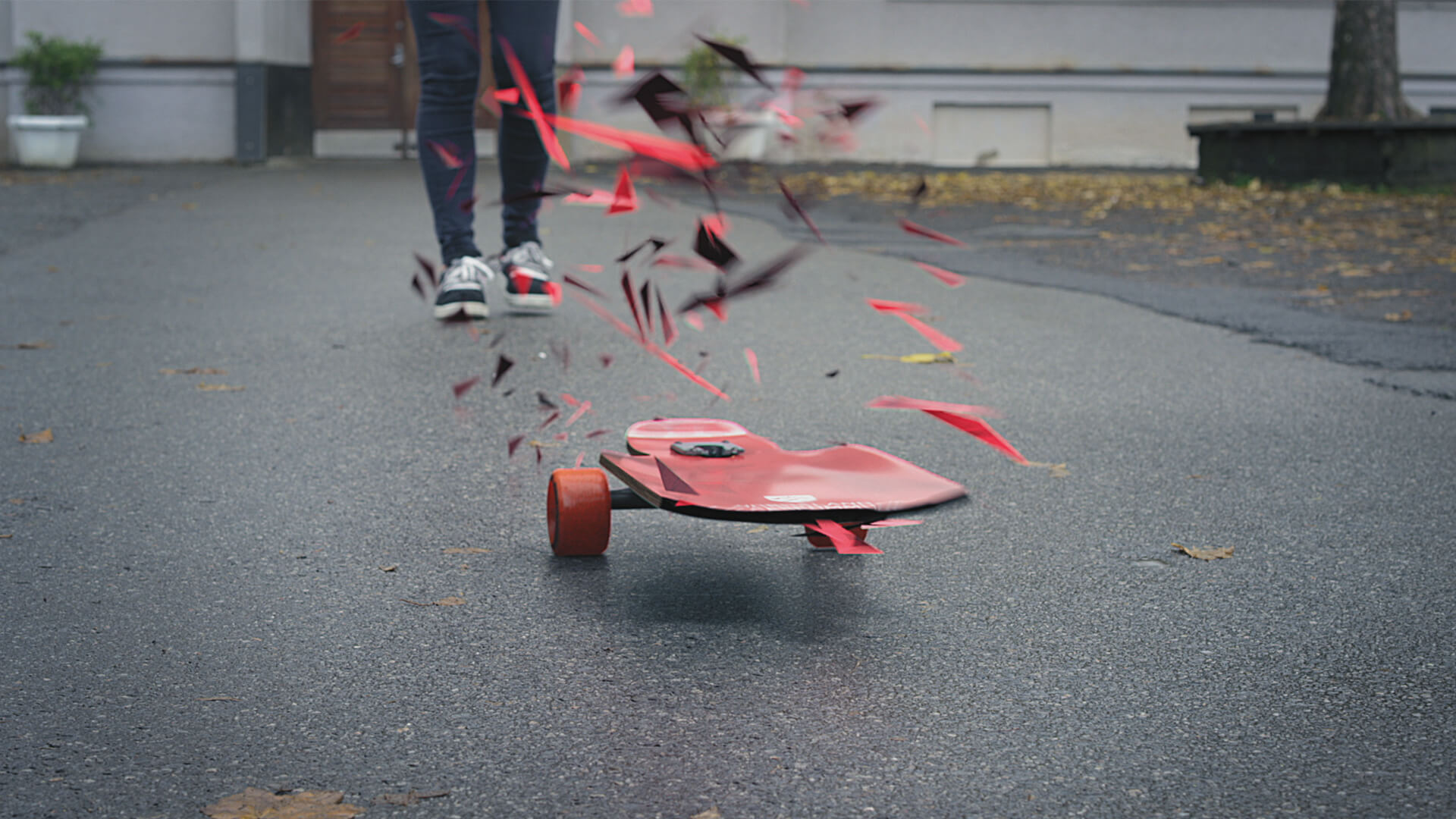 The idea behind the concept was to captivate the viewer by following the main character through an engaging journey through educational subjects where the environment, clothing and props constantly transforms to represent the different subjects as she passes signs along the way.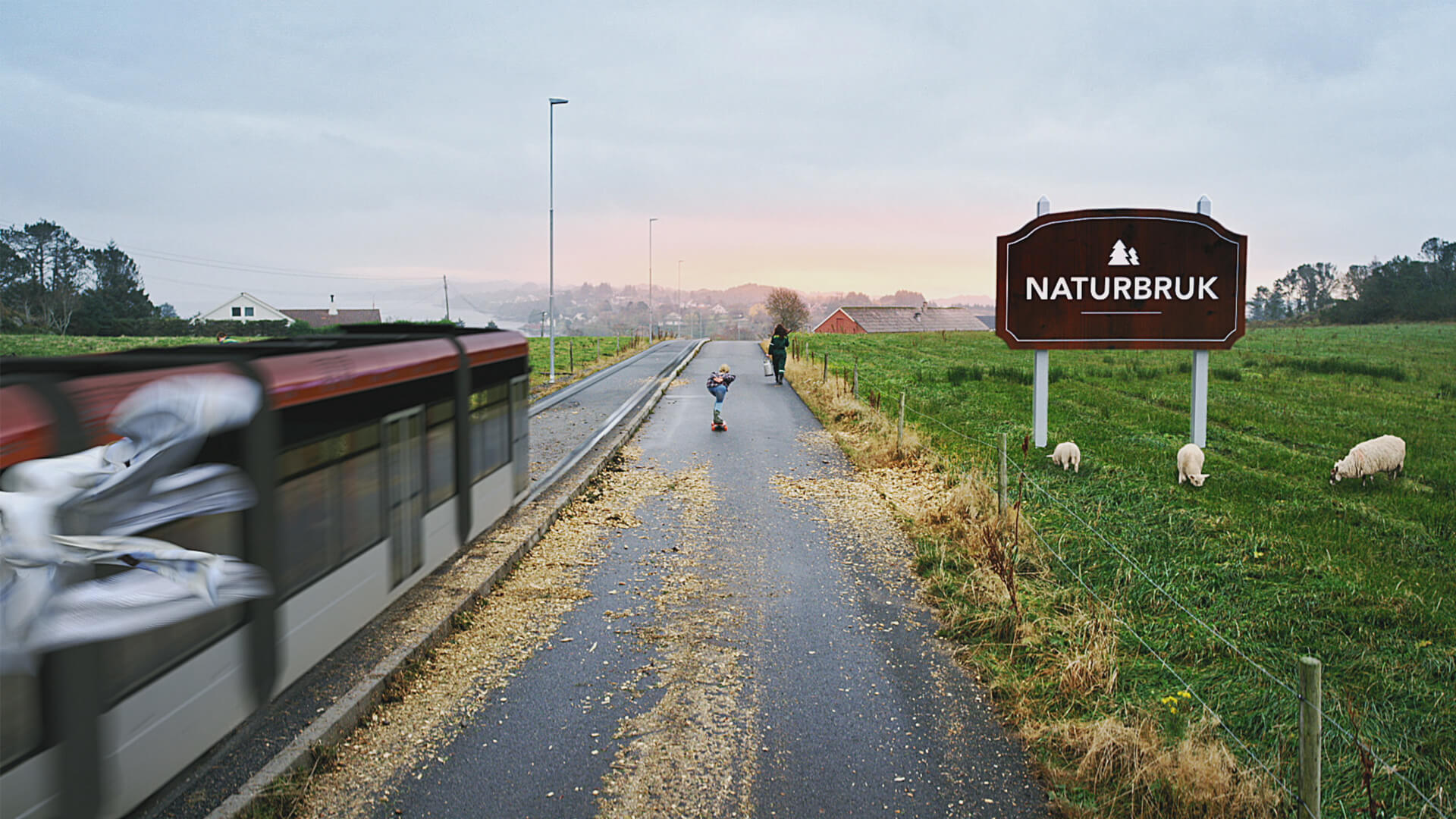 We decided to use natural light and to shoot the environment and main character realtime in the area of Hordaland County. Props, clothing and other assets was carefully 3D animated in post production.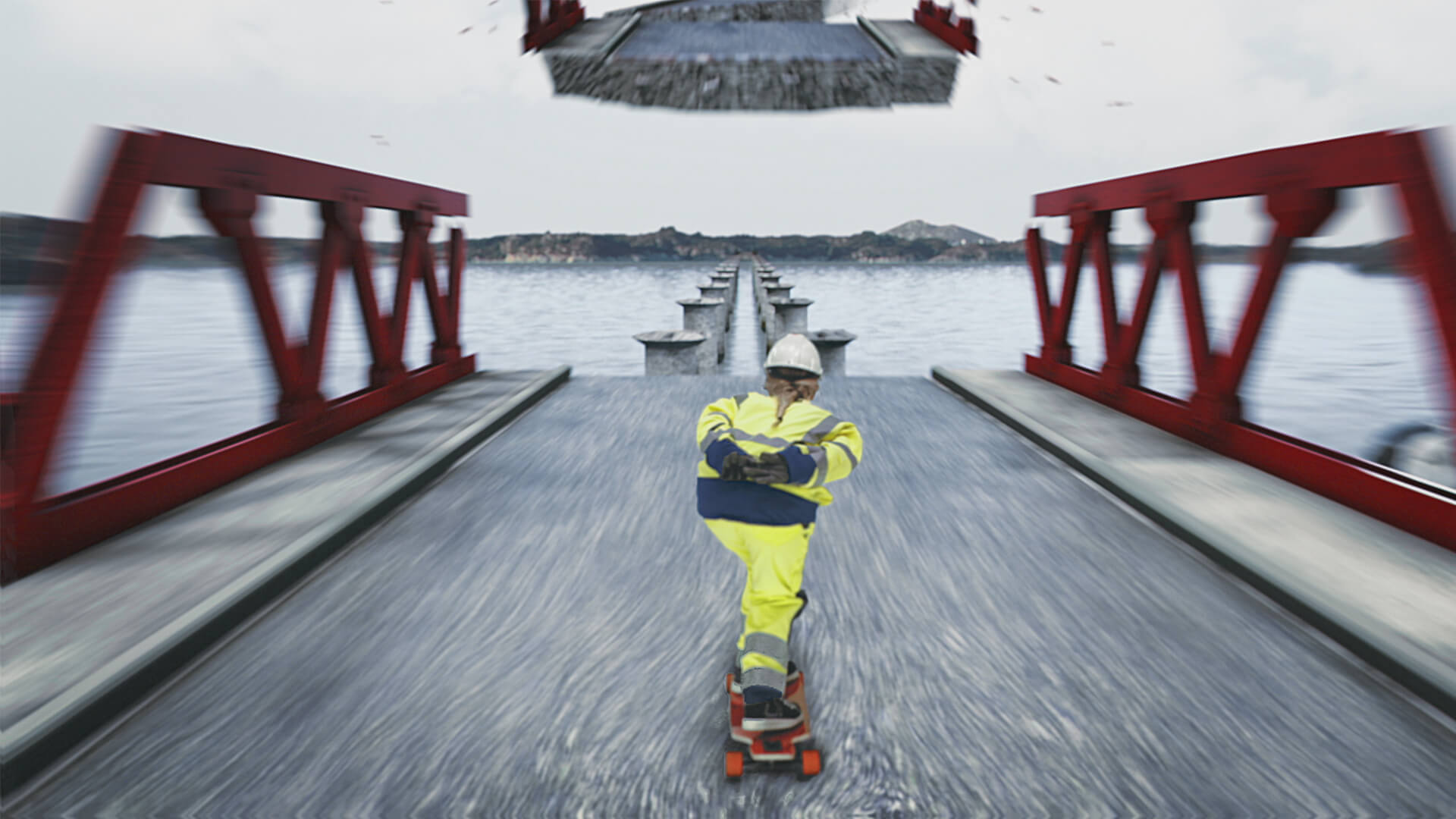 To engage youth in the best way possible, we chose a computer game inspired look and storyline, where the main character jumps on to a branded longboard that leads her from junior high and all the different subjects arriving at Hordaland municipality county high-school, this way the brand of the client is promoted all the way through the campaign from start to finish.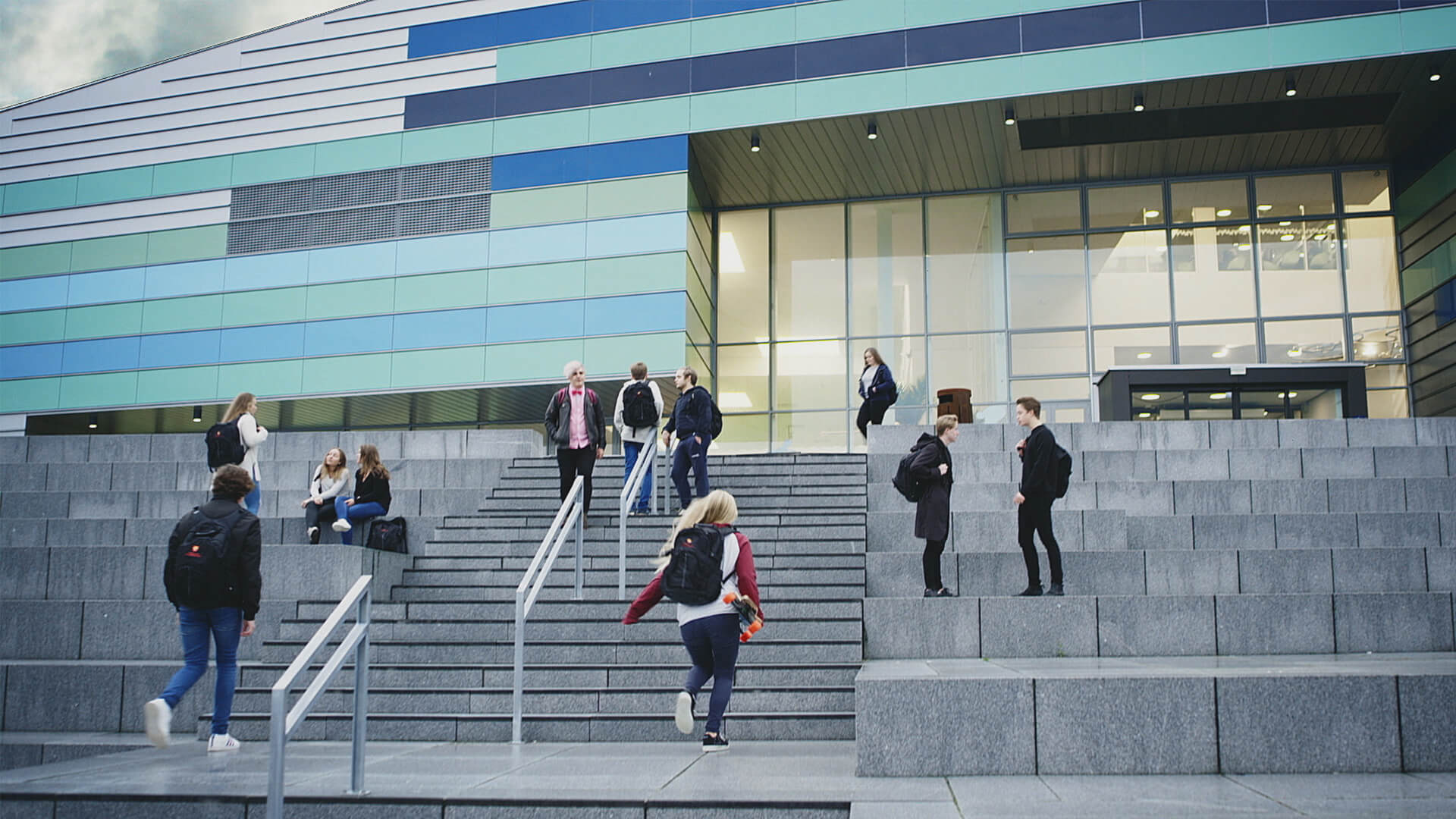 In addition, we decided that instead of a traditional voiceover which would be typical for a project of this kind, we made a song in-house which lyrically portrays the message of the campaign. We also added sound-effects in order to stay true to the video-game concept and also to create an uplifting and engaging feeling with a fresh and engaging youth appeal. The campaign was marketed as a cinema commercial at the biggest cinemas in Bergen city and showcased in social media.
Director: Martin Lavik Nygaard
Producer: Øyvind Eriksen
Creative director: Björn Myreze
DoP and edit: Christoffer Møgster
Dit: Bendikt Myklebust
VFX Supervisor: Remi Vaage
VFX og 3D: Jo Christian Figenschou
VFX og 3D: Tom Riise
VFX og 3D: Anders Borg
Assistant producer/songwriter: Anja Helèn Fagerli
Music Production: Eirik Odden
Photographer: Ole Kristian Olsen
Storyboard artist: Kent Løset
Online showcase:
Anja Helèn Fagerli
Bendikt Myklebust
Varde Media
TV2: Frode Langhelle
Myreze won this pitch because of the original approach and the fact that it appeals to the target audience extremely well. We are very happy with the process and the end result.
Frank Halhjem